Course Content
Our course is divided in to four phases
Phase 1
IT Infrastructure
---
Explore the basic computer systems and their operations
Explore the IT landscape and its components and their functions
Identify key components like different hardware devices
Learn more on Applications Database
Explore networking and connectivity
Phase 2
Infrastructure on Cloud
---
Learn IT Infrastructure on Managed Cloud
Explore Cloud Components on AWS
Explore EC2, VPC, S3 buckets, IAM, RDS and many more concepts
Phase 3
ITSM
---
Learn about the Critical ITSM Process
Knowledge about Incident Management
Knowledge about Service Request Management
Problem Management
Change Management
Knowledge Management
Phase 4
Career Preparation & Guidance
---
Professional Resume Building
Technical Interview Preparation
Interview Preparation
Mock Examination
Placement Assistance Guarantee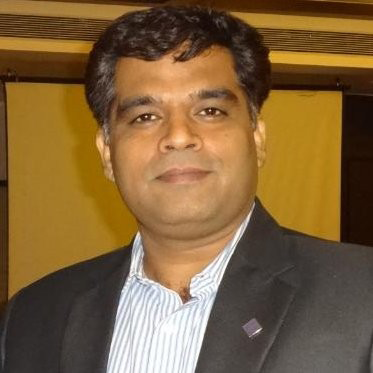 Mahesh Pande – Principal Consultant
CISA, ITIL Expert Trainer, CCC- Professional Cloud Service Manager, Professional Cloud Security Manager, SIAM Professional, Agile Scrum Master, DevOps Master, PRINCE2 Practitioner, GDPR Implementer, COBIT5 Implementer, ISO 27001 LI & LA, ISO 27701 Lead Implementer, ISO 31000 Risk Manager, ISO 20000 LI & LA, ISO 22301, DRP, Delivered over 760+ Training

Mahesh has delivered Training & Consulting services in various countries like USA, CANADA, Norway, Austria, India, OMAN, KSA, Bangladesh, Cambodia, Vietnam, Hong Kong, Philippines, Africa (Zambia, Malawi, Ghana, Kenya) for companies like IBM, Accenture, Deutsche Bank, CAPITA, John Deere, GOSI – Saudi Arabia, SAIB, Springer Nature, Accenture, Emtec, Willis & Watson Towers, Fiserv, Persistent, Allscripts, KPIT, Man Diesel and Turbo, ANZ Bank, Willis, Grameen Phone (Telenor), ONGC, GSDA, &

Read More
Significant Projects Delivered
Trained & mentored Over 7500 + Professionals
Delivering professional trainings across 45+ Countries
Training delivered for IT, Telecom, Banking, Manufacturing, Oil & Gas, Financial Institutions, Healthcare IT Companies internationally
Deliver over 500 + ITIL Foundation, Intermediate and Expert Level Programs in 25 different countries
15+ CISA Training Courses
30+ Professional Cloud Service Manager Batches
25+ SIAM Foundation and Professional Courses
Delivered Over 90+ ISO 27001, ISO 27001, ISO 20000-1, ISO 22301, ISO 31000 Trainings
Trained over 200+ ITIL Experts across the delivery locations
Delivered over 75+ COBIT Training Programs
Delivered over 50+ Cloud Computing batches
ISO 20000 Implementation for a large MNC with direct benefit realization of $ 4.3 Mn
ITIL Process Implementation for over 50+ Clients across US & UK clients migrating to India
Delivered Training Programs for top IT Companies in 45+ different countries like India, India continents, ME, Asia Pacific & Africa
Cost Optimization Initiative

Business Aligned IT Service Management Process and Tool – Supplier Contracted ROI of $ 4.3 Mn over .8 Mn Investment
Outsourced Program Management – 40% Cost Optimization
25% IT Productivity Improvement for 3 years

Offshore Delivery Center Build (700 Seat) (Feb – June 2009) - IT Infrastructure Enablement Project (Telecom, Network, Voice, Systems, Process Compliance and BAU Handover)
Data Center Build for 2 Delivery Centers (Project Management, Infrastructure and Capacity Planning, Execution, transition and Sustenance)
IT Infrastructure migration of 10 Strategic Offshore Clients of 4500 Seats (Datacenter, Network, Contact Center, Computing Infrastructure & Telecom)
Microsoft Advance Computing Systems migration, across enterprise (2008 Active Directory, 2007 Exchange Client, OCS 2007 (IM and Live Meeting) and SCOM)
NOC (Network Operations Center Establishment) for multiple clients in India & International.
A business oriented IT Service and Infrastructure Management professional having 19+ Years of experience in IT Consulting, Training, IT, ITES and Telecom Industry. Mahesh has led many ITIL and ITSM Process &Tool integration, Core Infrastructure build assignments like Consolidation, Delivery Center build, Data Center Build. He has been actively consulting on developing Enterprise Service Management Strategy, Design, Transitioning Approach, Execution, Deployment and Establishment. He is very proficient in IT assessments, architecture, planning, design and implementation ITIL based Processes and Tools. He has developed unique methodology and approach to excavate real $ ROI on ITSM investments. He is an expert resource in building Business Case, TCO, ROI, Governance and Cost Benefit Analysis and best practice methodologies for ITSM holistically in the areas of people, process and technology for an organization. Proven ability to introduce new technologies and leverage the untapped capabilities of legacy systems to improve efficiency and reduce costs.

By heart he is a trainer and facilitates the training workshops by managing the dynamics of the groups and corporate. He consistently upgrades his knowledge and sustains high quality Consulting Services and training delivery. Trained more than 7150 Professionals on ITIL (Foundation, Intermediate, Expert), Professional Cloud Service Manager, Information Security (ISO 27001 LA & LI), 31000 RM, 22301 LA 7 LI, COBIT5, PRINCE2, ISO 20000, Cloud Computing Modules.
Accreditations:
PEOPLECERT Accredited ITIL Trainer
PECB Accredited ISO 27001 LI and ISO 22301 LI Trainer
EXIN Accredited PCSM Trainer
TUV-SUD Accredited ISO 27001, ISO 22301, ISO 20000, ISO 31000 Trainer
Qualifications:

CISA (Certified Information Systems Auditor)
Certified ITIL 2011 Expert
CCC-Professional Cloud Service / Security Manager
COBIT 5 Implementer
SIAM Professional
Project Management – Prince 2 Practitioner
ISO 27701 Lead Implementer (Privacy Information Management System)
General Data Privacy Regulation (GDPR Implementer)
DevOps Master
Agile Scrum Master
IT Service Management Process with Service Desk Deployment for 50 + Clients (US, UK, ME, India)
Certified ITIL 2011 Service Strategy
Certified ITIL 2011 Service Design / Transition / Operation
Certified ITIL 2011 Continual Service Improvement
Certified ITIL V2, V3 & 4 Foundation Certified
ISO 31000 Risk Manager
ISO 20000 Lead Implementer
ISO 27001 Lead Implementer / Auditor
ISO 22301 BCMS – Lead Auditor
EXIN Cloud Computing Certified
SOX Champion
Six Sigma Methodology
CCNP
MCSE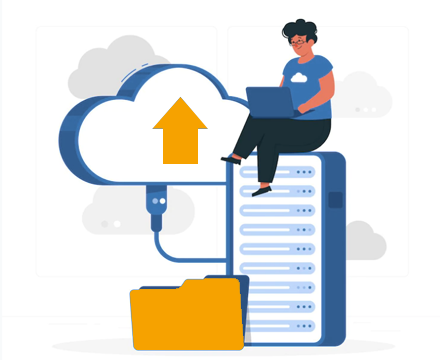 Cloud Operations Engineer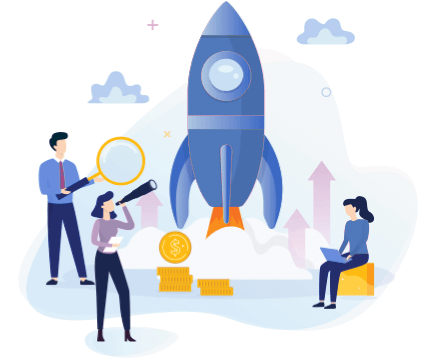 Technical / Application Support Executive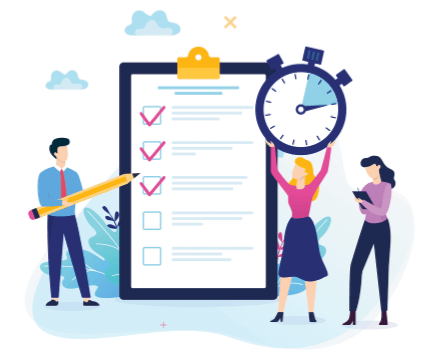 Advisor, IT Service Management
IT Incident / Problem / Change Management Coordinator
System Engineer - Cloud Operations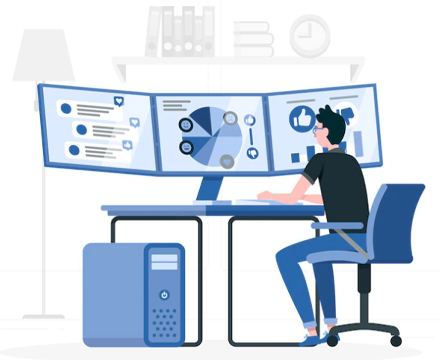 AWS Data Engineer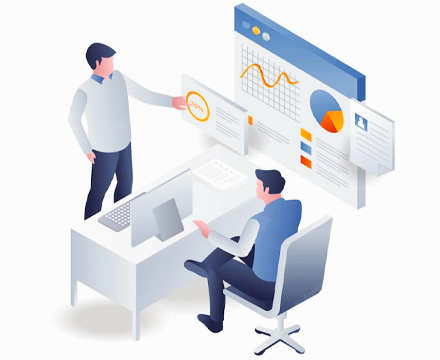 IT Business Service Consultant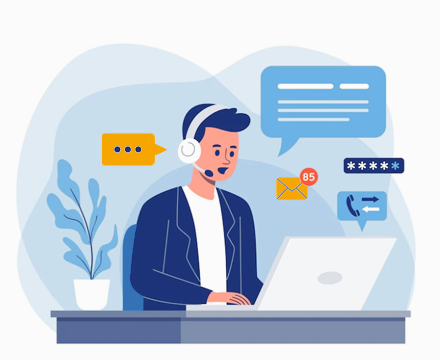 Service Now Support / Application Executive
+
Training Centers across India
Address
Agriculture College Campus,
Next to DIC Office, Shivajinagar, Pune - 411 005.
Open Hours
Monday - Friday
9:15 AM - 06:45 PM