CERTIFICATE COURSE IN CIVIL CAD
Overview
Civil CAD is a process involving the generation and management of digital representations of physical and functional characteristics of places. Civil CAD are files (often but not always in proprietary formats and containing proprietary data) which can be exchanged or networked to support decision-making about a place.

Current Civil CAD is used by individuals, businesses and government agencies who plan, design, construct, operate and maintain diverse physical infrastructures, such as water, wastewater, electricity, gas, refuse and communication utilities, roads, bridges and ports, houses, apartments, schools and shops, offices, factories, warehouses and prisons.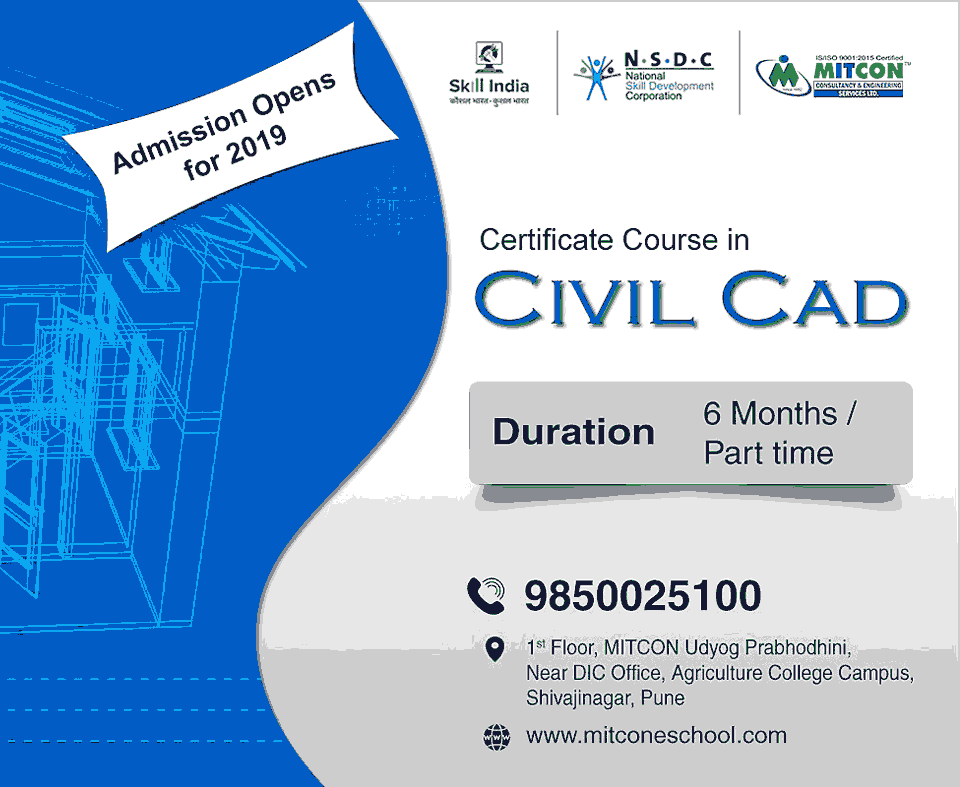 Target Audience
Diploma (Civil)
BE (Civil)
Architect
Interior Decorators/ Designer
Course Outline
Introduction to CAD
AutoCAD
3D's Max
Revit-Architecture
Assignments
Course Duration
360 Hours to be covered 6 months.
Certification
We provide National Skill Development Corporation (NSDC) certificate after successful completion of course.
Career Opportunities
Draftsman
3D Modeler
Product Designer
2D and 3D Visualizer
Design Studio